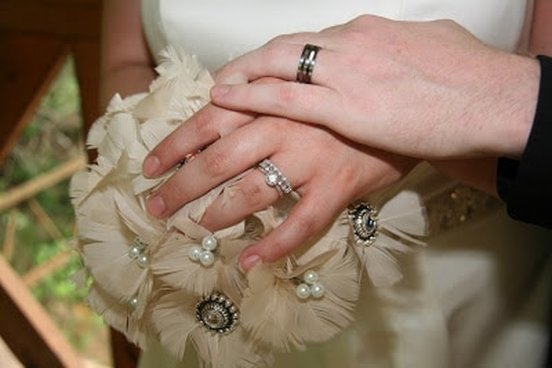 It's easy to get married in North Carolina. And the best part... there is no waiting period. You can get your license and get married the same day. (unlike many states which have a waiting period). However, you must apply for your license Monday - Friday, during normal business hours at the Register of Deeds office.



Here's the scoop:
Under age 18: The signature of a parent with legal guardianship

Age 18 to 21: A certified birth certificate, social security card and driver's license

Over age 21: A valid driver's license and social security card

No physical or blood test is required.

There is no waiting period.

You may need a copy of divorce decree if either party was previously married.

The license expires after 60 days.

There is a $60 fee for the application.

Certified copies are not automatically issued and can be obtained for $10.

The marriage may occur in any county in the state.

The ceremony must be performed by a Magistrate in the Court System or by an ordained minister; the minister does not have to be local.
Requirements sometimes vary. It is best to contact the specific office concerning requirements.

Buncombe County Register of Deeds
35 Woodfin Street, Suite 226
Asheville, NC 28001
Phone: (828) 250-4301

​